A.M Leonard Help and Frequently Asked Questions
We're here to serve you:
Have a question about your order? Our friendly Customer Service Representatives are ready to answer your questions and give you accurate and prompt service before, during, and after you make your purchase. Whether you need to place an order, have a question about an existing order, need shipping information, or want to provide feedback, we're here for you!
Our Business Hours:
Monday - Friday 8:00am - 5:00pm (Eastern Time)
Contact us via Phone, Fax, or Live Chat:
Contact Us via Email:

---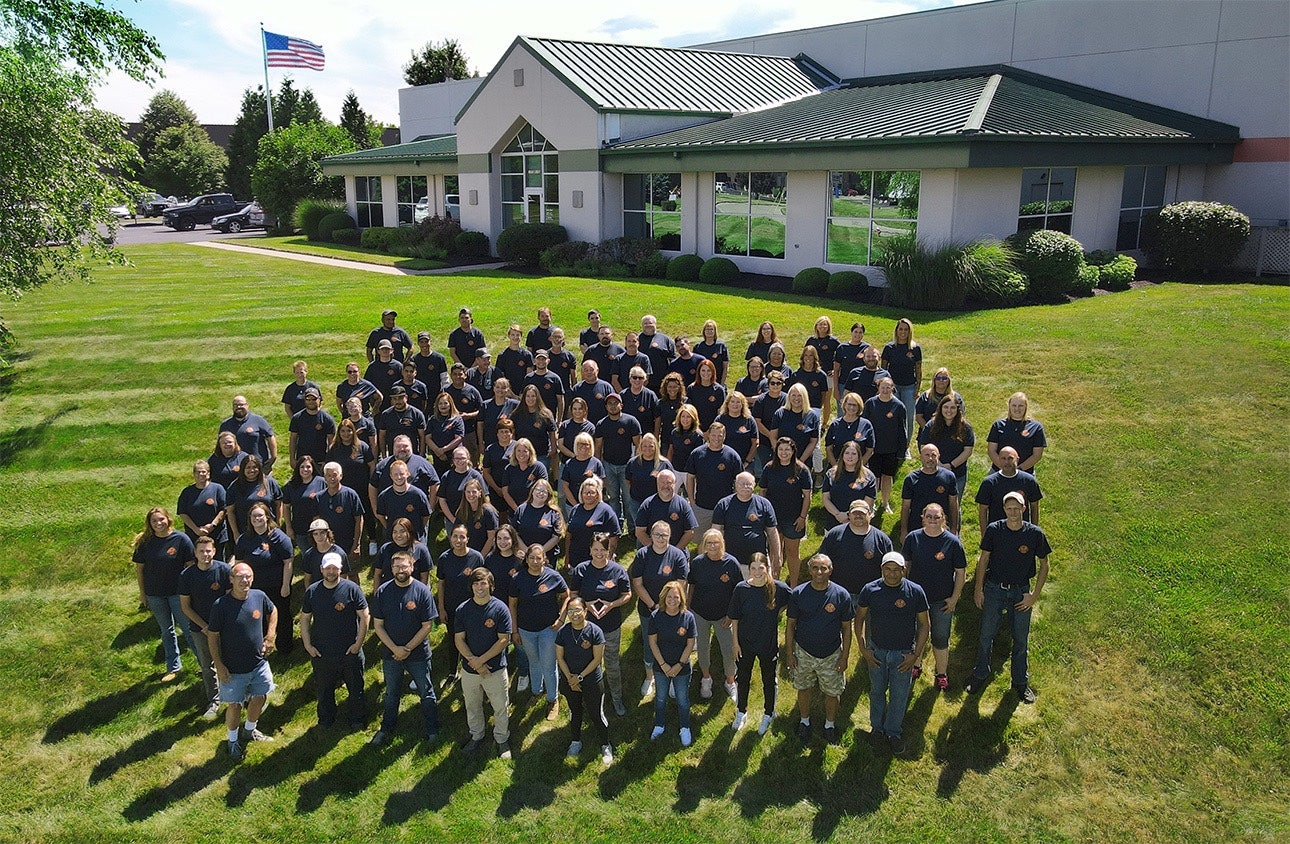 ---

A. M. Leonard Brand products are designed to meet the requirements of commercial applications. Our goal is that every product not only meets, but exceeds your expectations. Accordingly, we offer a 30-day complete satisfaction guarantee. We further support the majority of Leonard Brand products with a Limited Lifetime Warranty.

A.M. Leonard Inc. warrants its tools identified with a Lifetime Warranty description or Lifetime Warranty icon to be free from material or workmanship defects for the life of the tool. The warranty is provided to the original purchaser of the product. A.M. Leonard Inc. will replace a faulty tool or part, or will repair a faulty tool at its sole discretion. This warranty does not cover damage due to abuse, rust, mishandling, unauthorized repair or modifications, normal wear, extreme weathering, or UV degradation.

A product's lifetime may vary depending on how hard and how frequently the product is used. While we are happy to examine a product of any age for defects, our experience has shown that most defects appear early in the product's life. If a Leonard Brand product does show a defect, we will repair or replace the tool with one of equal or better quality.

Changes in design, finish, material specifications, and other product characteristics may be made without notice and without implying any obligation or recourse upon A.M. Leonard Inc. A.M. Leonard Inc. assumes no responsibility for incidental or consequential damages arising from defects in material or workmanship.

For assistance with claims, or if you have additional questions, please contact our customer service team at (800) 543-8955 or email us.
For all products that are "Out of Stock", we make our best effort to provide you with a date that we expect to have the product in stock, and available for purchase.
Please Note: this date represents the latest information that the supplier or our factory partner has provided us. Unfortunately, these dates can, and many times will change as we receive new information.
You can find the Expected In Stock Date of a product on the product page, in the box as shown below:
Order status for orders placed on AMLEO.com is updated hourly and can be accessed by Signing In to AMLEO.com and clicking on "Order History" in the My Account section.
For any questions about your order, or to make a change to your order, please feel free to contact us using any of the methods listed below:
Order Status Contact Information:
– HOW IT STARTED –
A.M. Leonard has provided quality products and superior service to the horticultural industry since 1885. With that longevity and customer interaction comes the understanding that we need to provide our business partners with solutions that can, not only save them time and money but also help them prosper. So over 20 years ago, we introduced an industry-exclusive Corporate Account Program. This service provides you with a dedicated AML Assistant™ who is truly devoted to learning and understanding your business and is invested in your continued success. Their goal will always be to meet or exceed your needs and expectations.
– ACCESS AND AVAILABILITY –
A.M. Leonard stocks over 8,000 items in our state-of-the-art facility, which enables us to ship most orders within 24 hours. Our in-house experts can offer recommendations to help you meet the challenges you face every day, and our access to over 600 vendors in the horticultural industry is a great resource for locating those unique or hard-to-find items. In addition, we proudly offer our own line of tools, featuring over 260 top-quality items specifically designed for horticultural applications, many of which carry a lifetime warranty. We have been able to partner with thousands of customers nationwide through our Corporate Account Program and provide cost-effective and timely solutions that help streamline the purchasing and management of their horticultural tools and supplies. It's like having an assistant with access to virtually unlimited resources at no charge to you. Call us at 888-558-8665 and let us introduce you to your new assistant today!
– Let US work for YOU –
Running a business can be a daunting task. Making sure that your supplies are available when you need them is imperative. Let us help you make sure your employees are on the job instead of out shopping.
When you are connected and an AML Assistant™ it will be like getting a new employee at no extra charge. You'll have someone on your staff who...
Will learn and understand your business needs
Is knowledgeable of the horticultural industry
Will find those hard-to-source products
Access to hundreds of industry vendors to source anything you need.
Call us at 888-558-8665 and let us introduce you to your new assistant today!