There are virtually hundreds of styles and combinations when it comes to shovels.

Ask yourself these questions

when buying a shovel:
What are you most often going to be using the shovel for?

How often do you plan to use your shovel? Daily, once a month, occasionally?

What's your budget?

What handle length would you prefer?


What handle material do you prefer? composite, fiberglass, steel or wood?

How long does the tool need to last? A few months, 10 years, lifetime?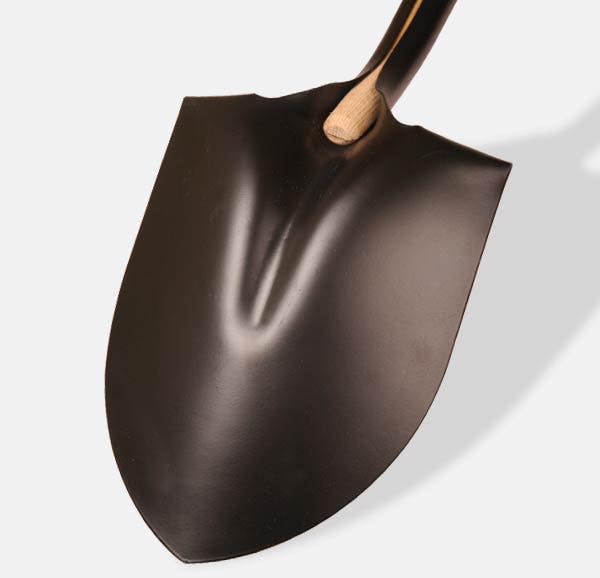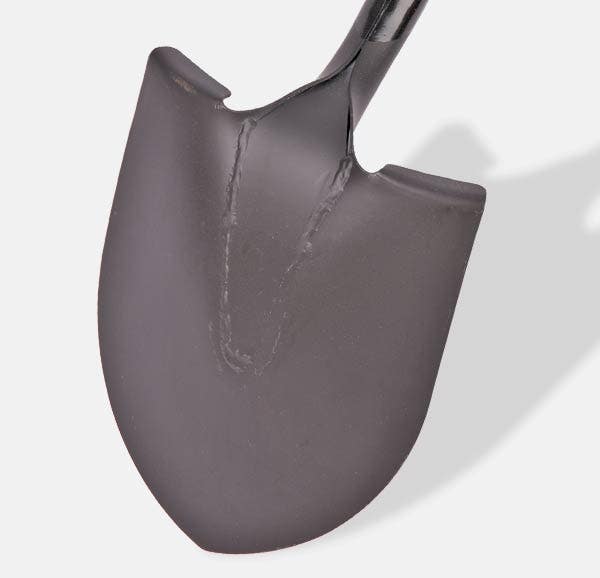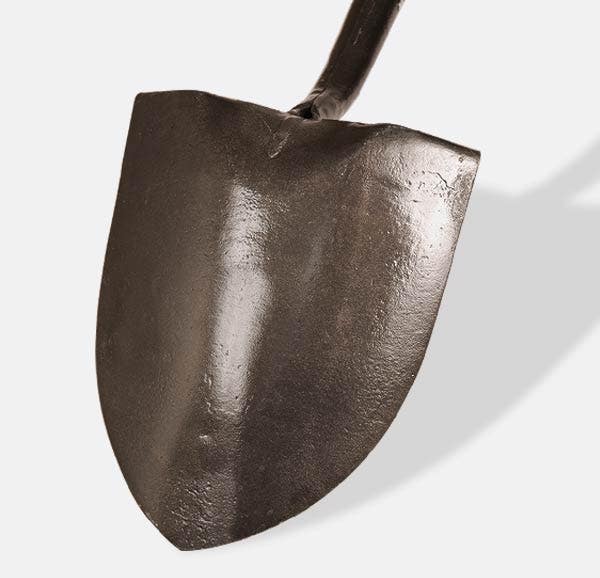 Open Back Shovels:

GOOD
An affordable option, open back shovel blades are stamped into shape and provide a low weight at a low price, making it a popular choice to outfit your whole crew or home!
Closed Back Shovels:

BETTER



Considered a mid-range shovel, closed back blades have a flat (closed) back due to the addition of an extra welded plate. This plate adds strength and rigidity while providing a flat, smooth surface that prevents added weight due to soil buildup.
Forged Shovels:

BEST



The workhorse of all shovels! A forged blade is formed from a single piece of steel under great pressure, resulting in the strongest and thickest sockets, shanks and blades! The forging process provides varying steel thickness not possible by the stamping process. These blades offer increased thickness at critical stress areas, then thinning toward the edge for soil cutting performance! Click here to see our Leonard Forged Shovels.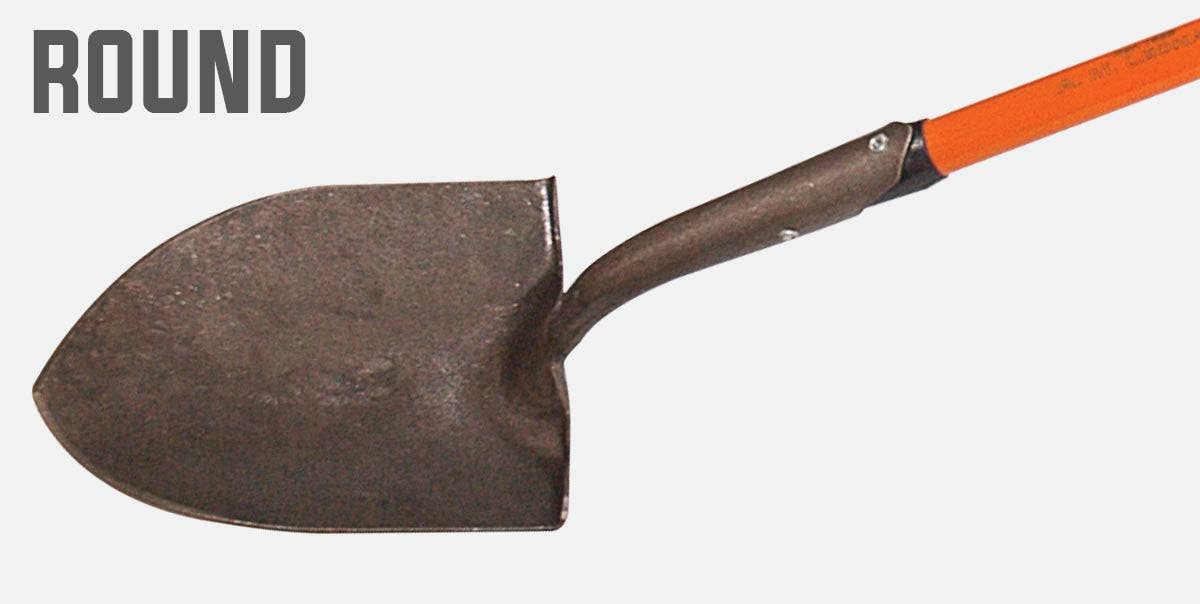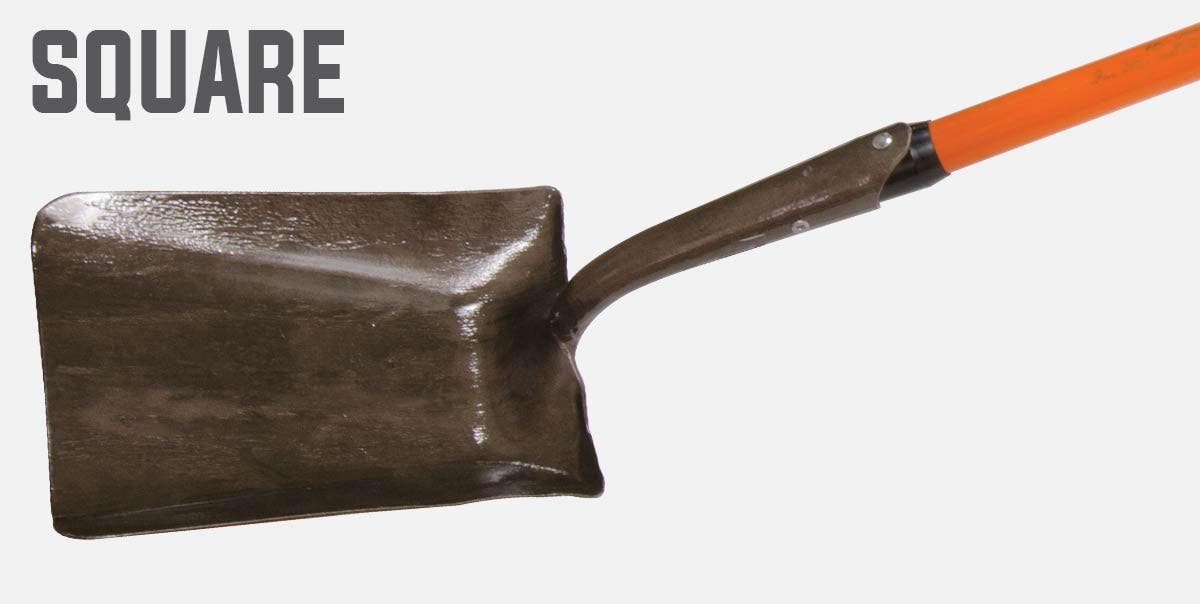 Round Point
These shovels are good for general digging, plantings, moving piles of soil, gravel, stone, etc. The round point allows for improved penetration of materials. These shovels are available with either a 48" long handle or 30" D-grip handle.
Square Point
Square point shovels are ideal for scraping-up soil, debris, gravel, sawdust, etc. from a hard surface, as well as moving piles of soil, gravel, stone and other loose material. They are available with a 48" long handle or 30" D-grip handle.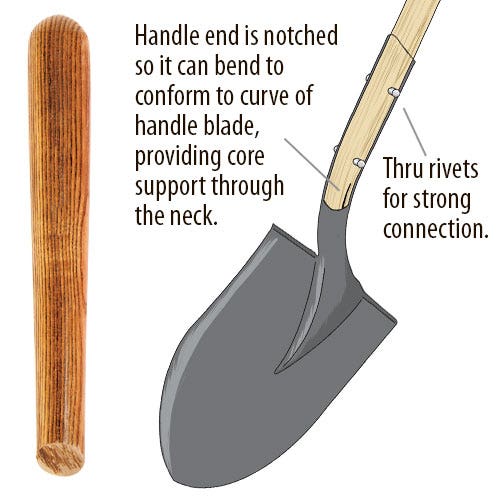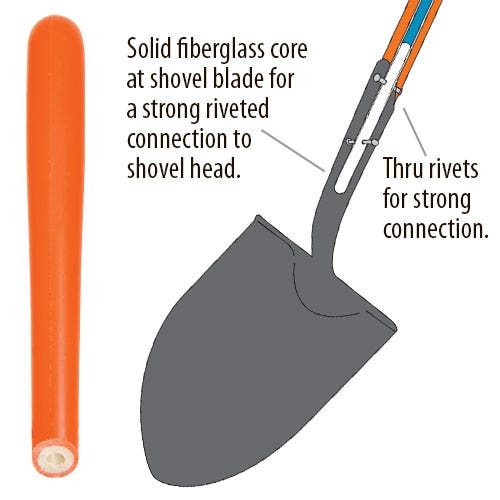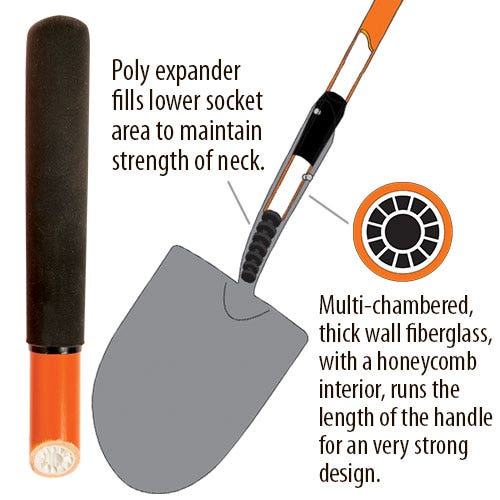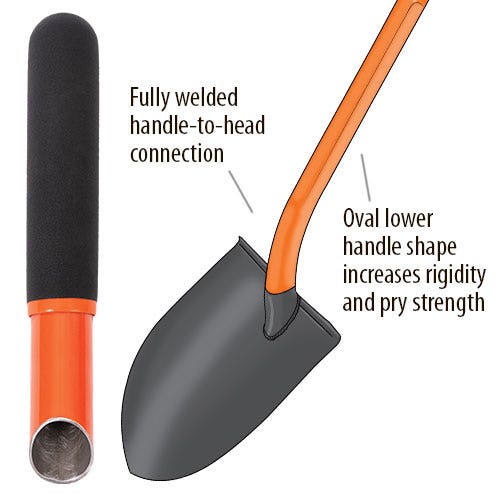 WOOD
A traditional design which is contoured over the length of the handle for a classic feel and good control. Grain is lined up vertically
when placed in shovel head for maximum handle strength. Large diameter base makes for a strong handle/socket connection. Handle end is notched so it can bend to conform to curve of handle blade, providing core support through the neck and features thru rivets for strong a connection. This category also, in most cases, offers a D-Grip option, unlike Composite or Fiberglass.

TUFF-FLEX™ COMPOSITE

Stronger than wood, but still provides a wood feel and contour. Smooth poly covering with UV inhibitors makes our Tuff-Flex handles more weather resistant than wood. Tubular fiberglass core with second, honeycomb fiberglass tube inside provides strength through entire length of handle. Solid fiberglass core at shovel blade for a strong riveted connection to shovel head.

TUFF-STRONG™ FIBERGLASS

Multi-chambered, thick wall fiberglass, with a honeycomb interior, runs the complete length of the handle for an incredibly strong design. A resin veil exterior resists splintering of the fiberglass while a UV protected separate fiberglass exterior ensures long service life. Solid fiberglass core at shovel blade for a strong riveted connection to shovel head and a Poly expander that fills the lower socket area to maintain strength of neck. Tapered poly adapter insert for tight handle to blade connection.

ALL STEEL

Many of our shovels and spades feature all steel handles. These are among the strongest designs available, but carry with them a weight increase for all that strength. The tubular to oval shape of these handles increases strength and features a fully welded end cap, covered by a rubberized grip for good control. Blades are then fully welded to the handle for an amazingly strong handle-to-blade connection. This category also, in a lot of cases, offers a D-Grip option, unlike Composite or Fiberglass.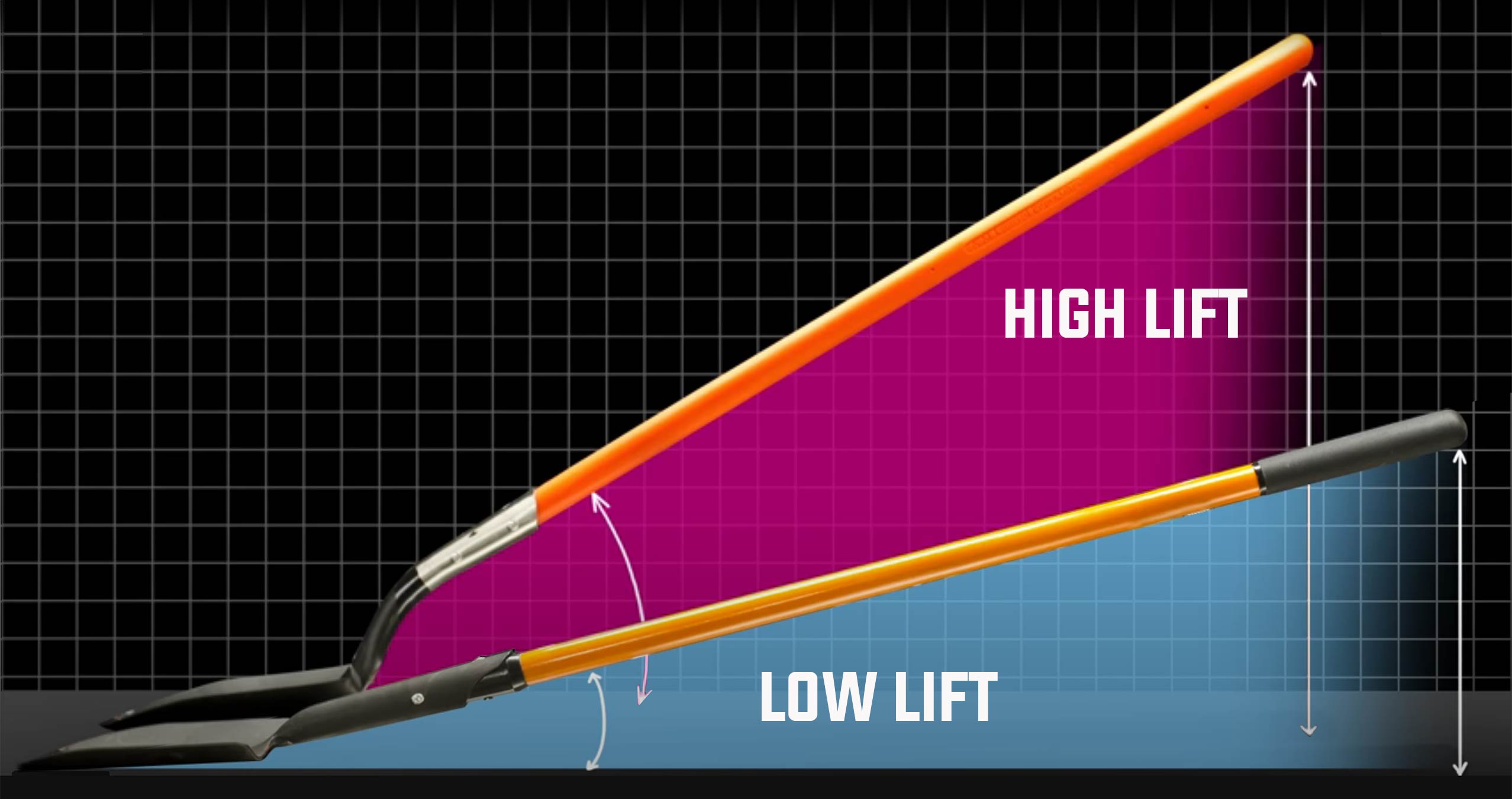 Low-Lift Tools
Low-lift shovels include caprock shovels and certain round point shovels as well as spades. A more vertical digging angle is best served when digging out plant material, dividing perennials, digging stright down, or redefining landscape bed edges.
High-Lift Tools
This is the most common type of shovel sold in home stores. In this group are most square point shovels and round point shovels. These tools are at their best when used to load or spread materials or to clean out trenches or planting holes. The high lift angle allows the user to stand more upright, when scooping or spreading.