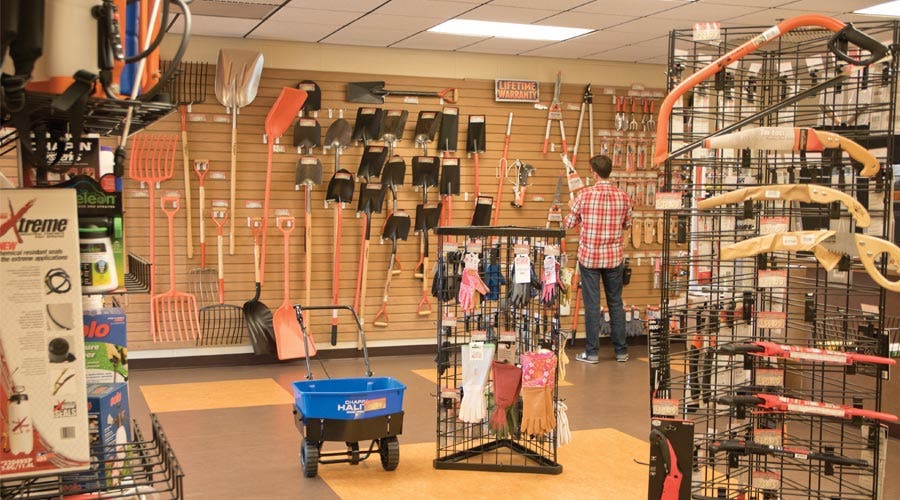 Come Visit Our Piqua, Ohio Showroom
We get it — sometimes you just want to see and handle a tool in person before you buy it. That's why, if you're in the area, we'd love for you to stop by and check out our line of professional, high quality horticultural tools and supplies! While we can't display every item we offer, we have a great selection of products in our Piqua, Ohio showroom for you to browse.
Our showroom is conveniently attached to our distribution center so even if a product isn't on display, there's a good chance we can pull it from stock for you to see.
Please note that some items we sell are shipped directly from the manufacturer. To avoid any disappointment, please contact us ahead of time if there is something specific you would like to view or buy, and we can confirm if it's in-stock and available for in-store pick up.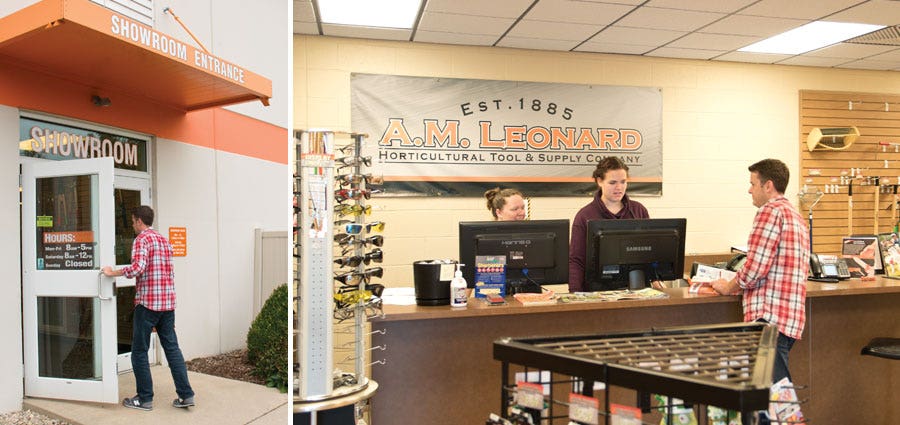 Let Us Help You Find What You Need!
Our friendly showroom staff and product experts are available to answer any questions you might have. From nursery, landscaping, and horticulture professionals to homeowners and hobby gardeners, we're here to provide you with exceptional service and help you find the right tools for the job at hand.
Showroom Hours & Directions
A.M. Leonard is located at 241 Fox Drive, Piqua, OH 45356.
Click here to view a map and get directions to A.M. Leonard.

Store Hours:
8:00 AM - 5:00 PM Monday - Friday EST